Boris Johnson has announced he intends to tear up property planning rules to kickstart the UK's economic recovery from the coronavirus pandemic.
It comes as he pledged to "build, build, build" by injecting billions of pounds into public projects such as schools, roads, railways and hospitals for an "infrastructure revolution" to create jobs and act fast to fix the economy.
The prime minister said "we cannot continue to be prisoners" of the coronavirus outbreak and that it was vital to plan for the future with new levels of energy and speed.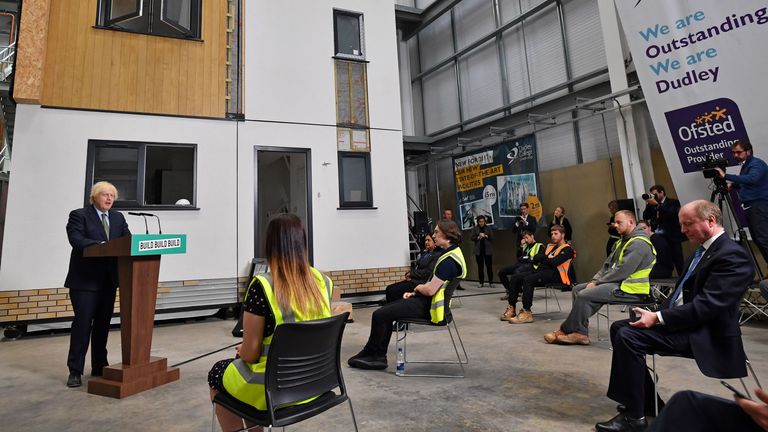 He said the economy was "between the lightning flash and the thunderclap" and now was the moment to not only emerge from the pandemic, but a chance to "build back better and to build back bolder".
The PM pledged the "most radical reforms" of planning since the Second World War to build "faster, greener and better".
Significant changes on planning include:
A wider range of commercial buildings will be allowed to change to residential use without the need for a planning application
Builders will no longer need a normal planning application to demolish and rebuild vacant and redundant residential and commercial buildings if they are rebuilt as homes
Property owners will be able to build additional space above their properties via a fast-track approval process, subject to neighbour consultation
Outlining his vision and announcing £5bn in capital investment to accelerate infrastructure projects this year, the prime minister compared his approach to former US president Franklin D Roosevelt, who focused on investment following the Great Depression of the 1920s.
Source: Read Full Article