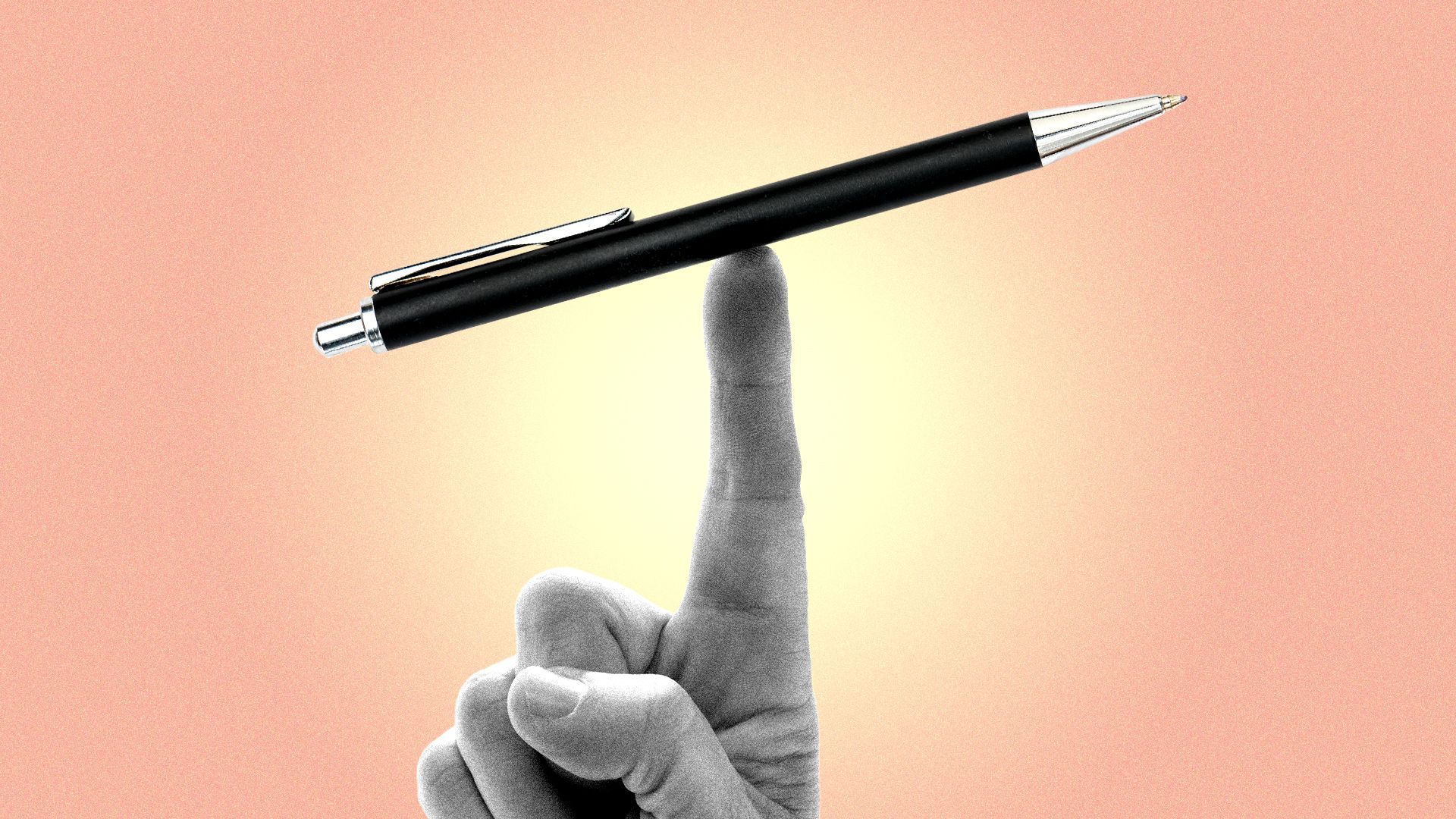 Illustration: Annelise Capossela/Axios
Over 300 companies including Nike, IBM, and Airbnb have signed on to a corporate pledge to hire and engage more Hispanics.
Why it matters: U.S. Latinos' purchasing power and share of the population keeps growing, but they're severely underrepresented in corporate America.
But advocates of what's been dubbed the Hispanic Promise 2.0 say creating more career pathways for employees and economic opportunities for customers will be key to growth in all industries.
Details: The new framework will formally launch tomorrow but was first presented in January during the World Economic Forum at Davos.
It builds upon a pledge introduced in 2019 and focused on hiring Latinos, but adds more goals, best practices, and ways to measure improvements.
For example, one of the goals of the updated pledge is for corporations to contract with more Hispanic owned-and-operated businesses. Another is to build pipelines for retention and promotions.
The framework was developed with the help of University of Chicago academics and input from about 30 Hispanic-focused groups, including the U.S. Hispanic Chamber of Commerce and Latinas in Tech.
Yes, but: Critics say it's easy for companies that are under pressure to diversify their ranks and improve their practices to not follow through on promises to improve.
What they're saying: Claudia Romo Edelman, founder of the diversity advocacy group We Are All Human, which is behind the initiative, says the pledge allows companies to track their progress via a survey.
"Companies today understand that without engaging and investing in Hispanics/Latinos/Latinx there is no way they can continue to grow. Their question is how — and that's where this pledge comes into play," says Romo Edelman.
"It's a promise to employees but also an entryway to pushing forward and accessing the promised land of growth that Latinos are," she adds.
Subscribe to Axios Latino to get vital news about Latinos and Latin America, delivered to your inbox on Tuesdays and Thursdays.
Source: Read Full Article