Ireland's EU trade commissioner Phil Hogan is to resign after claims he broke coronavirus lockdown rules by attending a controversial golf dinner.
News of his departure came after Irish Prime Minister Micheal Martin said the top official had "undermined the whole approach to public health in Ireland".
He had has already apologised for attending the event in the west of Ireland, but the government said it was clear he also breached self-isolation guidelines on a trip home from Brussels.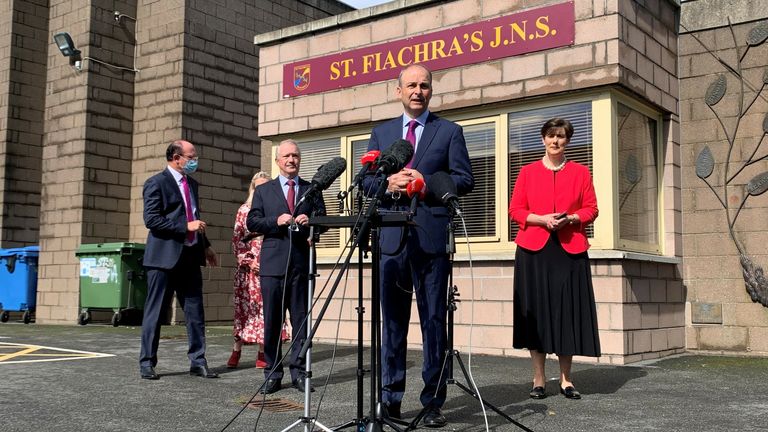 Speaking in Dublin today, Mr Martin stopped short of calling for Mr Hogan to go, but said there had been a "significant difficulty for the government in terms of the changing narrative as this story has unfolded".
Mr Hogan has denied breaching any of Ireland's coronavirus rules, but has faced harsh criticism from politicians and the public alike during a week in which his version of events changed several times.
He flew into Ireland from Brussels on 31 July, and travelled to his temporary residence at the K Club golf club in Co Kildare. Belgium is not on Ireland's "Green List", so Mr Hogan was required to restrict his movements for 14 days.
But on 5 August he went to Dublin for a hospital appointment and received a COVID-19 test, which was negative.
Mr Hogan has since argued that this meant he no longer had to restrict his movements for the remainder of the fortnight period.
This had been disputed by the country's Health Service Executive, and the government, which said he was still required to see out the isolation period.
Source: Read Full Article